On March 14, 2013 the Southern California chapter of the IIDA held its annual Haute Couture fashion show where interior design firms are paired with architectural manufacturers. For this special night, interior designers become fashion designers where fashions are created using materials gathered exclusively from their sponsor's product lines and the fabric they collect at the pre-event Fabric Grab.
The IIDA has this to say about this year's event. "This year the talented design community of San Diego is being tasked with creating a musically themed outfit using the inspiration, 'We are the music makers… We are the dreamers of DREAMS'. Each year the outfits get more stunning, more creative and more mind-blowing. This is an event that truly proves that the San Diego Design Community is second to none!"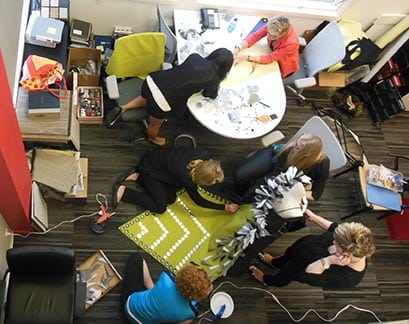 ID Studios was lucky to be paired with DesignTex (designers of fabrics for upholstery and furnishing of commercial and institutional interiors) and Coalesse (premium furnishings brand that delivers progressive live/work solutions). They each provided an abundance of materials to choose from.
Going with the music theme, ID Studios decided to base their creation around the instantly recognizable rock legend KISS who are known to play up the visual side of rock with their iconic costumes, make-up and inspirational fashion. Taking on a more "fashionista" version of the male only band, sketches and inspiration picture centered on angular, edgy design studded with furniture hardware.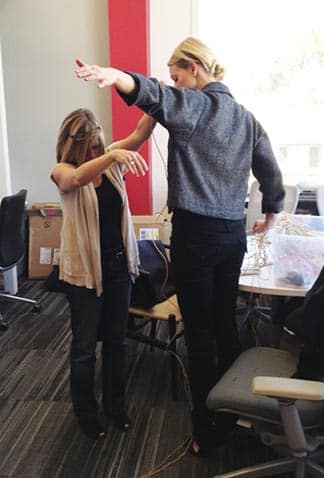 The process included everyone at ID Studios, designers and support staff alike. Even interns were included. Beautiful fabrics, usually meant for furnishings, were supplied by DesignTex and the talented staff of ID Studios re-interpreted them into a dark gray gown, perfect for embellishing. Sticking with the edgy rock theme, hardware was provided by Coallese. Screws, chair glides, a spool of zipper, deconstructed buttons and grommets were favorites for creating the stunning, studded look. "Wings" were added using upholstery vinyl and the edges finished with zipper.
The end result was a dramatic avant-garde gown complete with studded "wings" that highlight the various types of upholstery fabric and hardware provided by the sponsors. The judges agreed and awarded ID Studios with the "Best Craftsmanship" award; one of only four awards handed out that night out of the dozens of entries.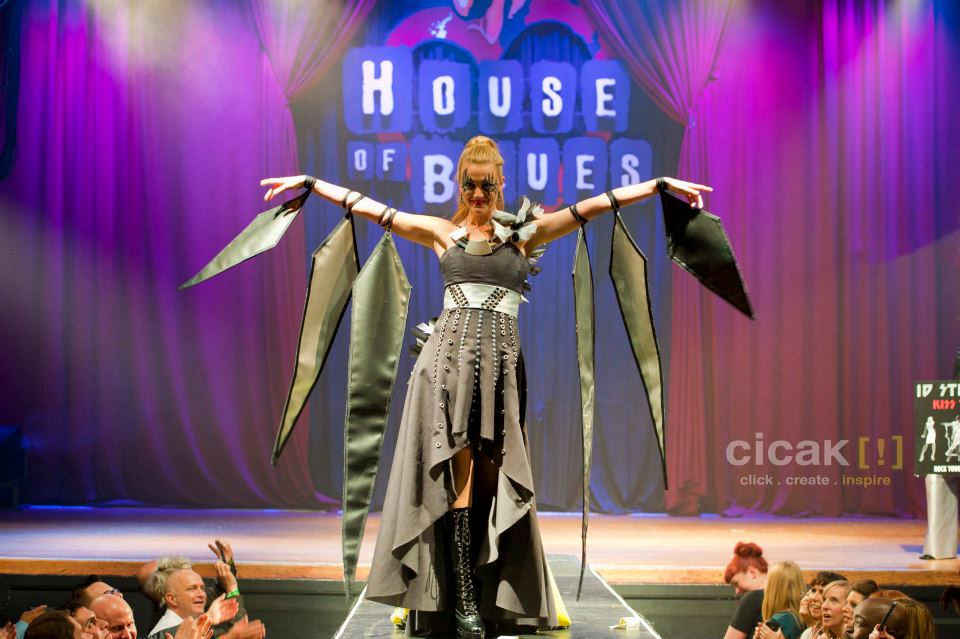 The only question now is how will they top it next year?