The San Diego Business Journal holds the Commercial Real Estate Awards to showcase the biggest, best and most notable commercial real estate projects and sales throughout San Diego. They recognize the brokers, developers, general contractors, subcontractors, and architects for each winning project. This year they selected our project, Tandem Diabetes Headquarters, as the Best Life Science Project of the Year.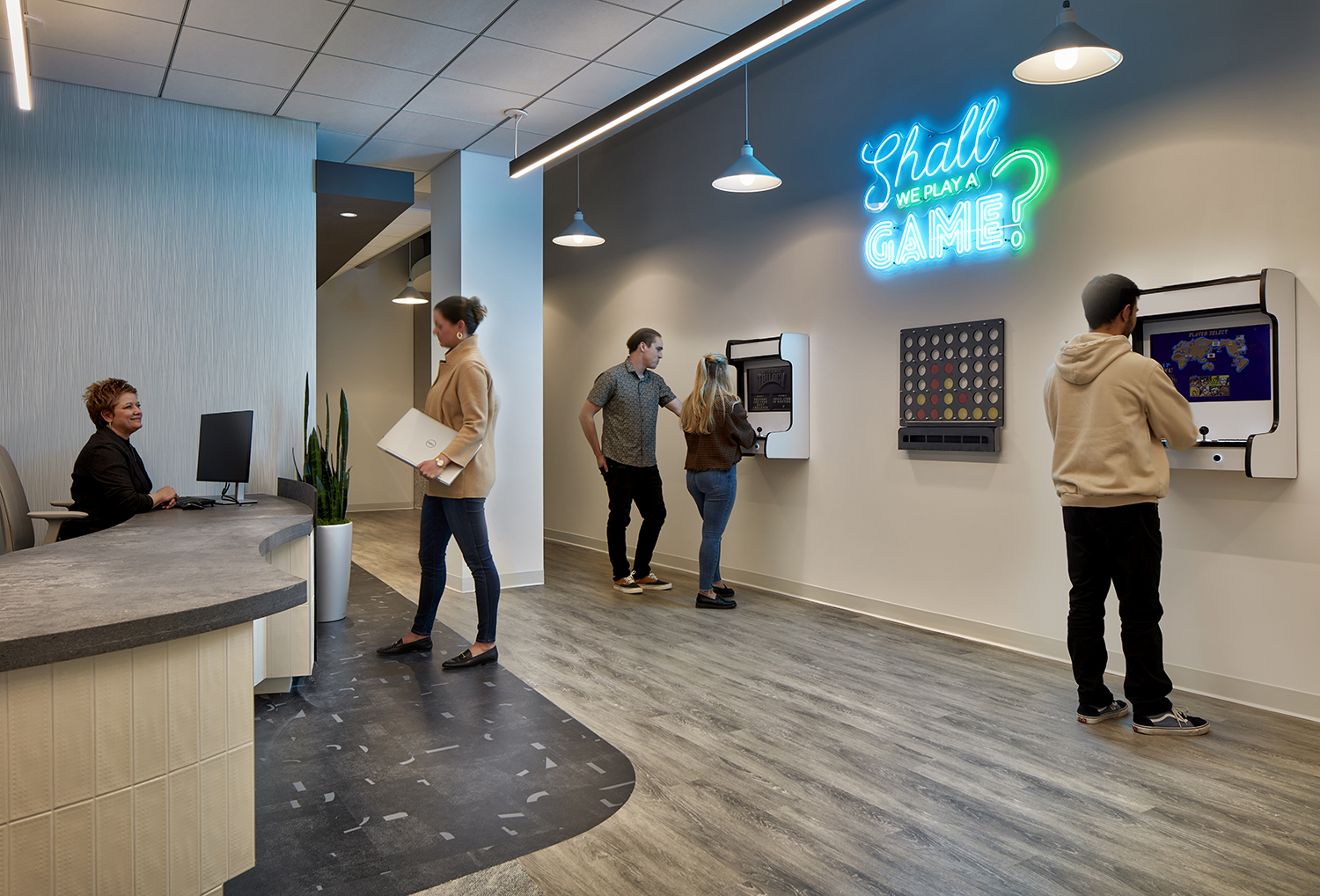 We are so grateful for the entire team that made this project possible including CBRE, Kilroy Realty, Burger Construction, McParlane & Associates, Akela Engineering Coffman Engineers, and G|M Business Interiors. Everyone's hard work and dedication has been instrumental in bringing this project to fruition.
Here's a little bit about the project: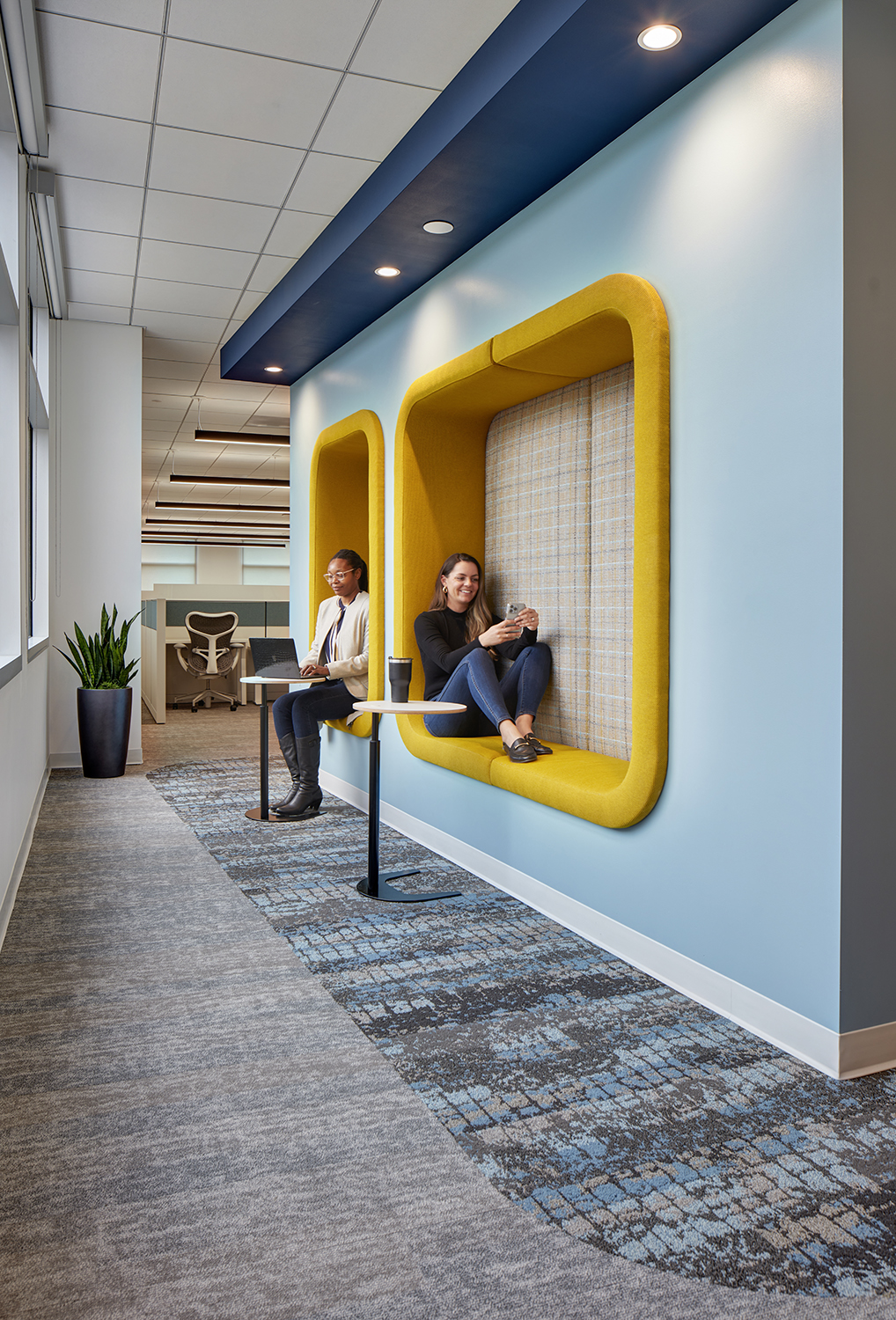 Tandem Diabetes creates new possibilities for people living with diabetes through innovative insulin delivery devices. Their data-driven approach aims to help people become healthier and promotes a balanced lifestyle.
Tandem approached the designer to consolidate their 6 scattered offices and lab spaces, but this goal transformed as COVID struck and they struggled to determine if bringing staff together was still viable.
Their data-driven approach extended to their office. In early 2022, an office prototype space was made available to Tandem employees, and data was gathered on how the workforce used the new office. Using a booking platform, data was collected to see how the employees utilized each space.
Through this process, patterns were discovered that drove the design of their new, consolidated headquarters.
They found the office became a place to escape the home office and to come together for collaborative team meetings. In the new headquarters, these areas were expanded to provide for that need such as a large number of smaller, private conference rooms, reconfigurable collaborative areas, and standing height tables for spontaneous meetings.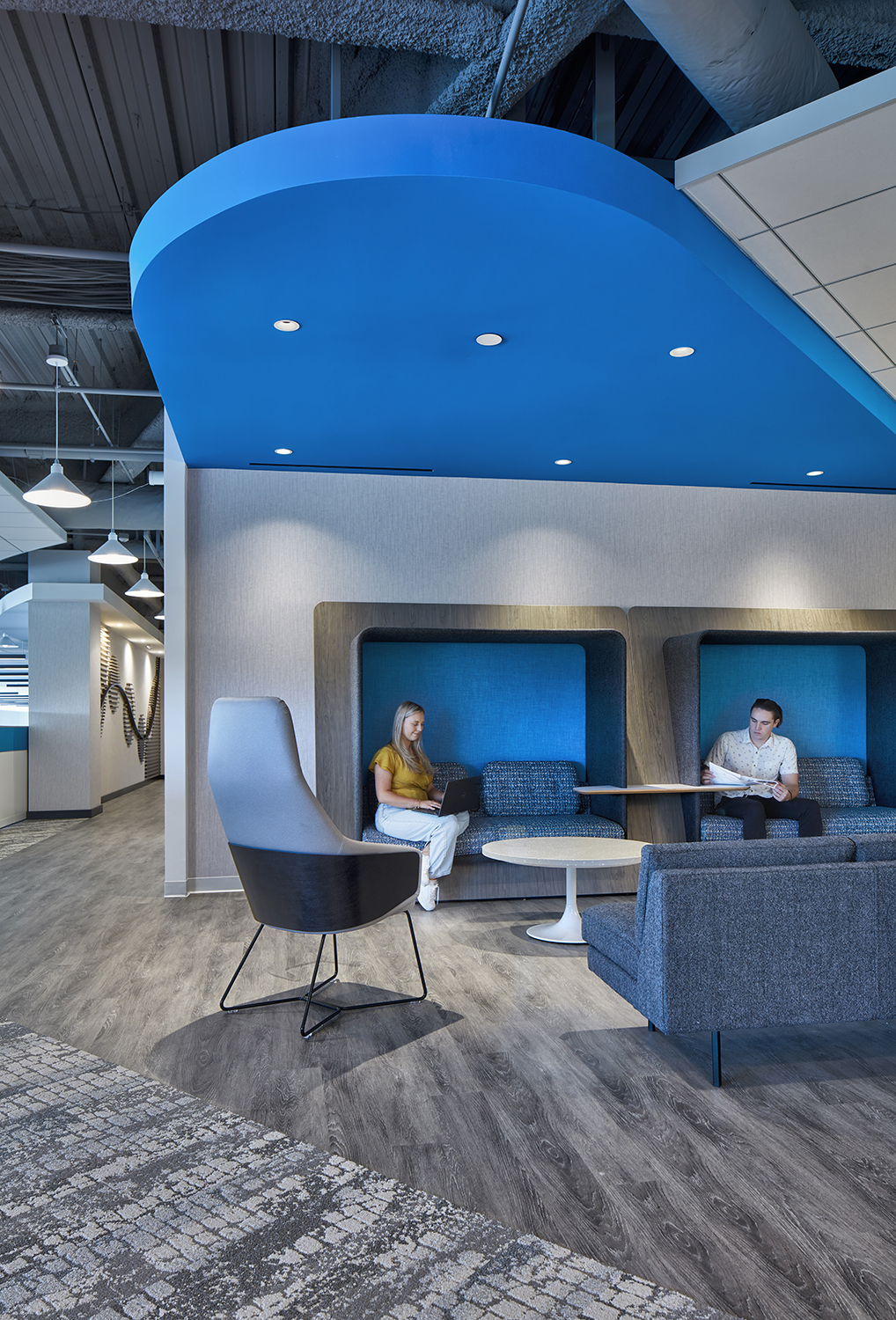 With no private offices, enhanced acoustical solutions have been put in place and the lighting has been adjusted to fit the new paradigm. Subtle wayfinding baked into the flooring helps define spaces and modifications were made to the design of workstations to fit how they work.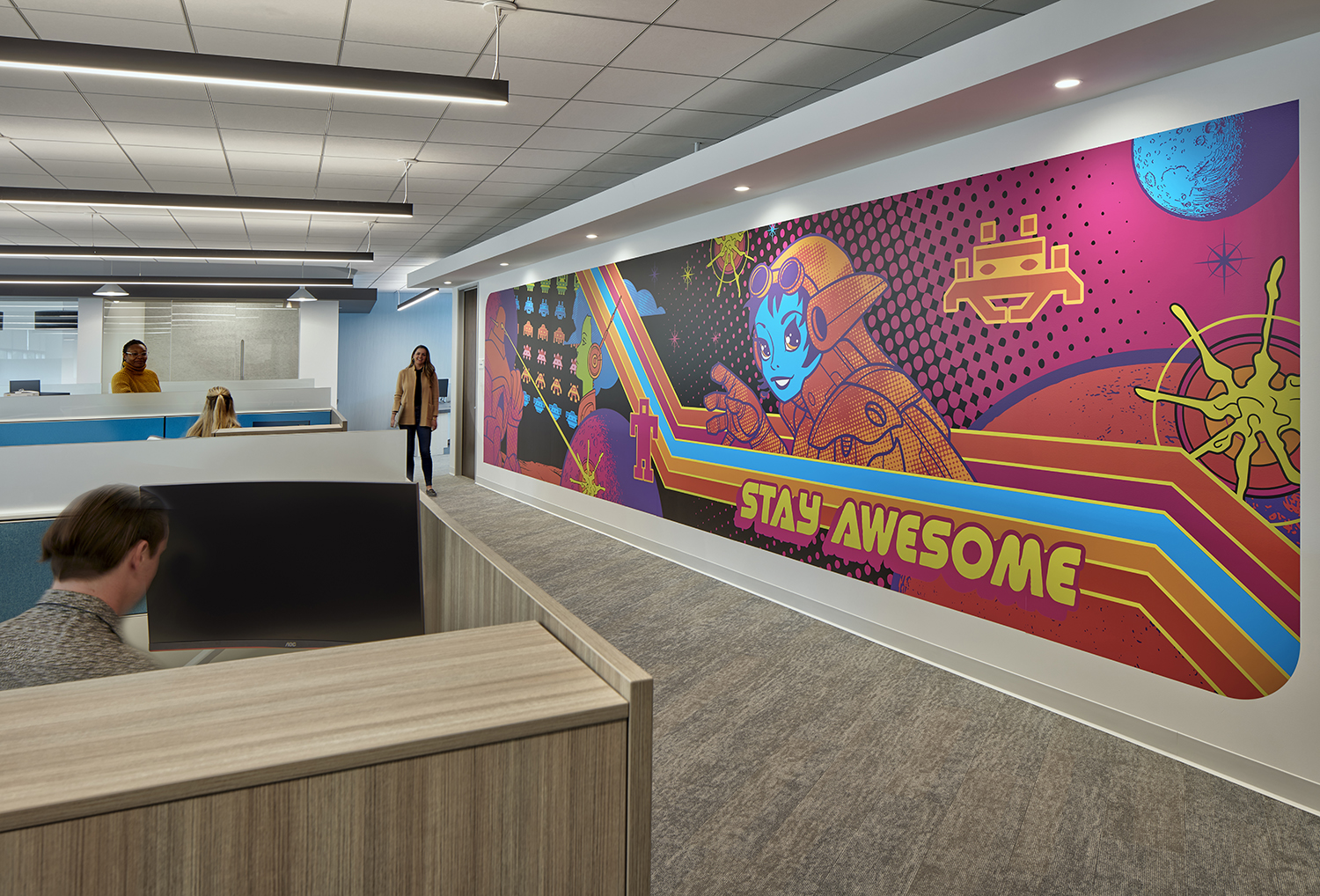 Designing using the data from the prototype was a complete success and the new office completed in 2023 is as functional as it is beautiful.