Amy and Andrew went to NeoCon this year thanks to bkm Officeworks! They were inspired by all of the things they saw in Chicago, where the weather was beautiful and they had a lot of fun too!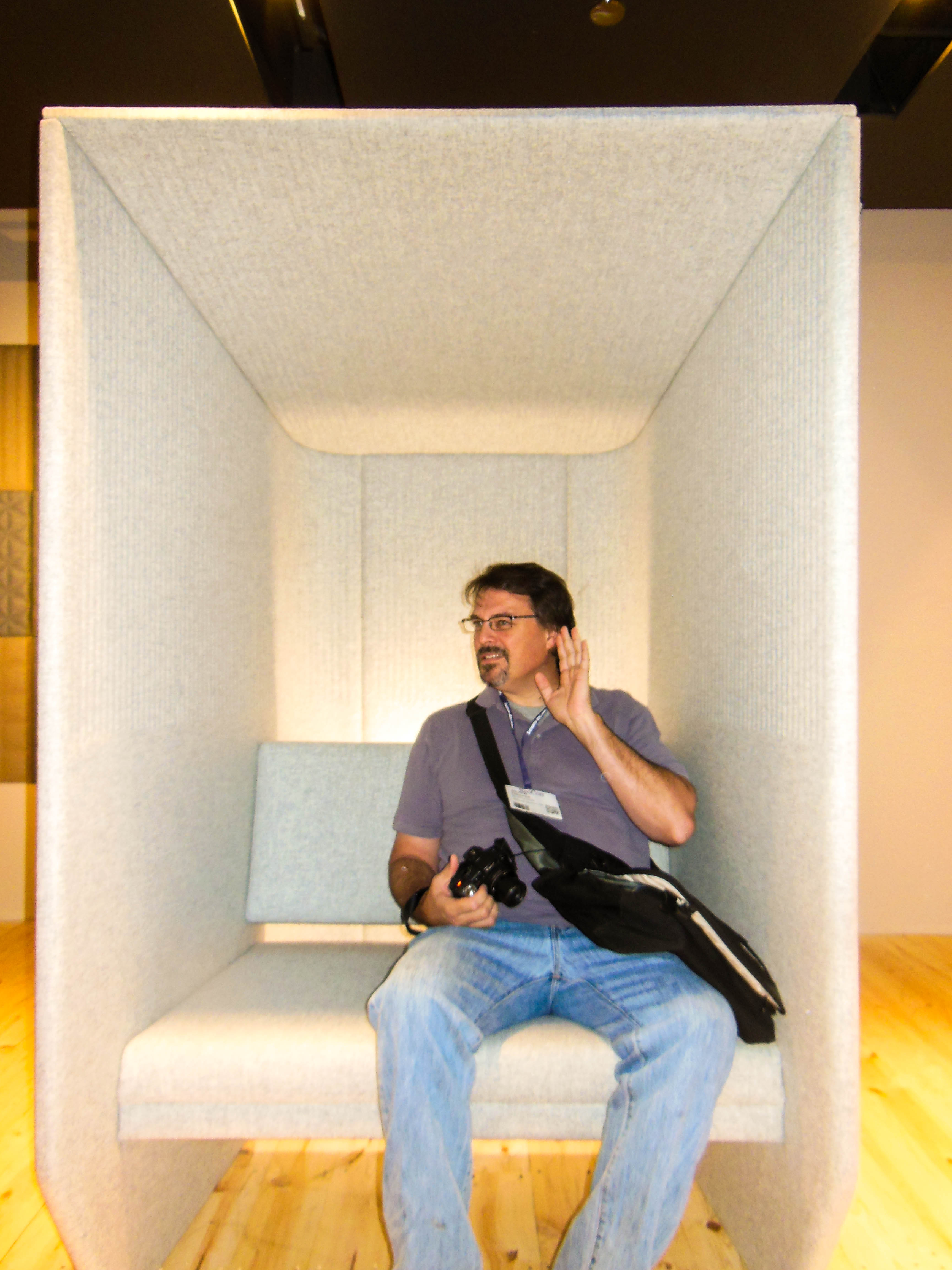 Here is Andrew testing out one of the dozens of cutting edge, designer chairs showcased at the event before he suggests one to our clients!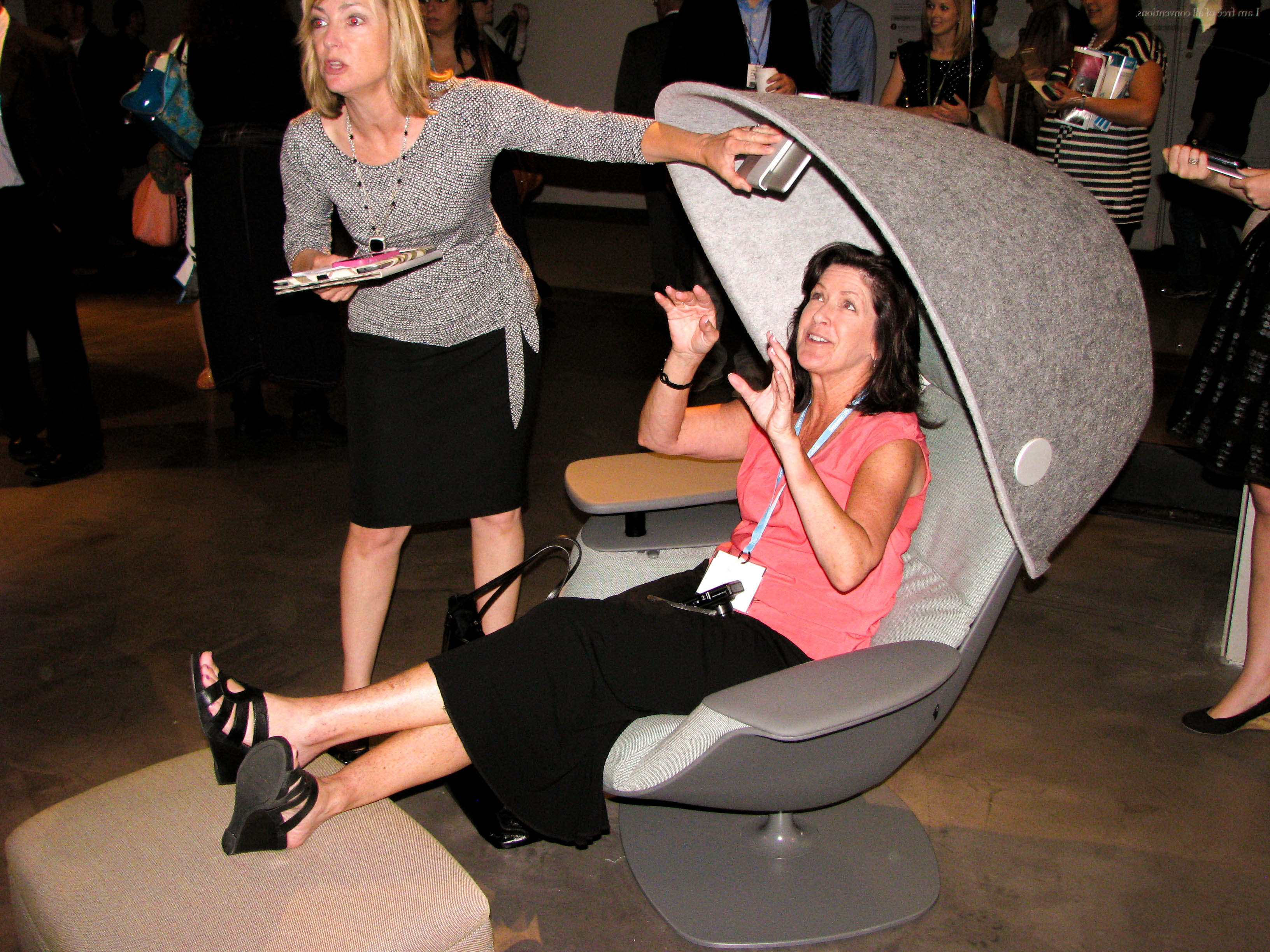 And here is Amy checking out the innovative technology integrated into this chair!