In January 2005 Deborah Elliott and Amy Morway founded ID Studios with a singular mission. Providing quality design services through timeless and enduring design principles paired with personalized, dedicated service.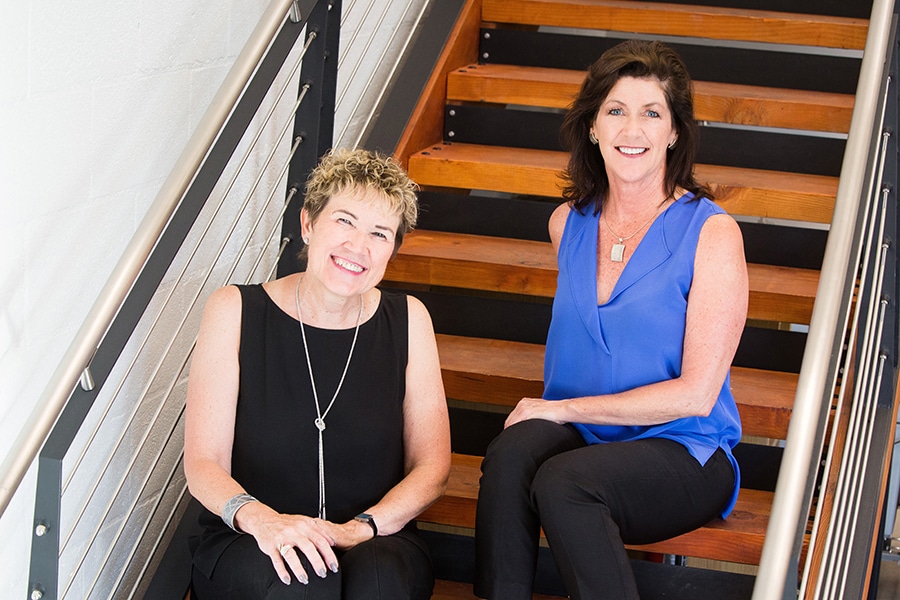 This simple but effective focus allows us to deliver uniquely appropriate solutions to meet each of our client's aesthetic, budgetary and strategic goals. In every project, we transform the workplace through our passion for crafting creative solutions and collaboration with our clients. We believe in designing workplaces that are effective business tools and humanist places to work and place a high regard on access to natural light and space.
We have, by design, kept our practice small. This allows the principals to stay directly involved in the delivery of projects. Principals are hands-on, practicing designers committed to see a project throughout its course. It is a delivery system based on creating and maintaining lasting relationships which avoid hand-offs. Most of our clients are amongst the leaders in their respective fields, and we have worked closely with them as they have expanded around the country, and sometimes the world.
Since our inception, we have taken to heart that incorporating sustainable design practices is our duty. Providing clean air and natural light, protecting our resources, reducing waste, saving energy – these practices all have a direct impact on our health and our environment. We create sustainable environments where people thrive.
Over our 10 year history, ID Studios has become recognized as the design firm of choice for many in the San Diego Business Community. The quality of design, commitment to excellence and end user personalized focus has borne a host of landmark projects, both for notable clients and the design community at large.